Professional commercial property maintenance companies offer services that allow commercial properties to continue operating safely and successfully. Services property maintenance companies cover a range of services from parking lot repairs to emergency demolition and clean-outs. Such services offer protection from disasters and can ultimately save companies from being embroiled in a legal battle if someone gets hurt on site.
Not only will your space be safer by using a property maintenance company's services but having a personalized and well-maintained commercial property is the best way to leave a lasting impression on people who enter your space. Whether you're a landlord or a tenant in a commercial, you'll want to take advantage of a commercial property maintenance company in Boston for the following reasons.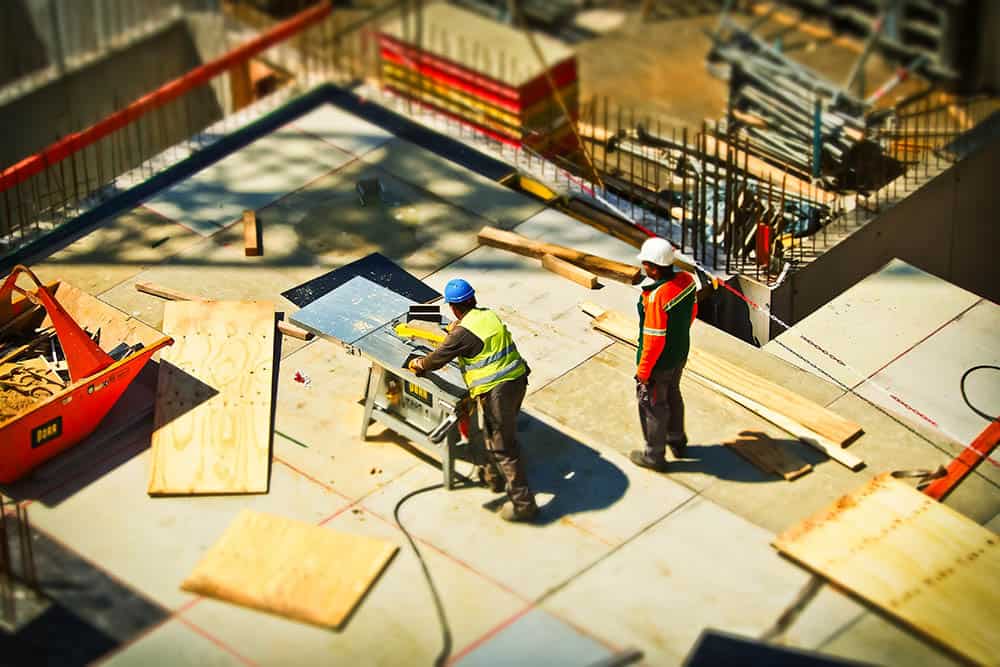 Specialty Training and Expert Knowledge
Property maintenance companies have years of experience in interior and exterior building maintenance. You may want to tackle building maintenance on your own but know that it's a more significant task than it seems. Property maintenance companies are specially trained and have the know-how to get the job done with the best results.
How a building looks on the outside says a lot about the operations that happen inside. Dirt and grime are natural phenomena, but having excess build-up on your property can give it a run-down, disheveled look that can leave customers less than impressed.
Property maintenance companies offer exterior maintenance services like industrial grade pressure washing to help remove unsightly mold, mildew, and grime build-up to help keep your property looking new. Property maintenance companies can also repair any cracked or chipped concrete to keep your building looking its best.
Exterior maintenance includes parking lots, which are perhaps one of the most critical aspects of property maintenance. Your clients' first experience with your business will be in the parking lot, so it's paramount to keep it well-maintained.
If your parking lot is full of hazards like potholes or dangerous ice, customers and clients may have difficulty navigating the site and may be less likely to return. Having a poorly-maintained parking lot can also lead to injuries. A customer might slip and fall if ice is not removed promptly, and holes in the concrete can damage vehicles. In either case, the customer will likely harbor unfavorable feelings towards you. You may even find yourself in a legal battle if your parking lot is not maintained correctly.
If your parking lot is in particularly rough shape, call a professional property maintenance company to repair it. You should never attempt on your own. A shoddy repair job will only prove a waste of time when the issue arises again.
If you leave a beat-up parking lot too long, the problem will only get worse. Make sure you call professional contractors as soon as possible to repair any potholes and broken curbs and to remove any debris that might result from adverse weather.
If you live in the Boston area, it's important to hire a property maintenance company that offers snow removal services. Boston weather can be unpredictable, and only professionals can see you through a winter storm safely. Property maintenance companies can clear large snow piles to help you optimize parking space and increase safety. They will also have the facilities to melt ice quickly to avoid any slip and fall injuries.
A heavy snowstorm can cause roof cave-ins that are dangerous and difficult to clean up. Property maintenance companies have heavy-duty equipment to clear snow safely, and repair caved-in roofs. They can also implement preventative strategies to help you stay safe during a winter storm.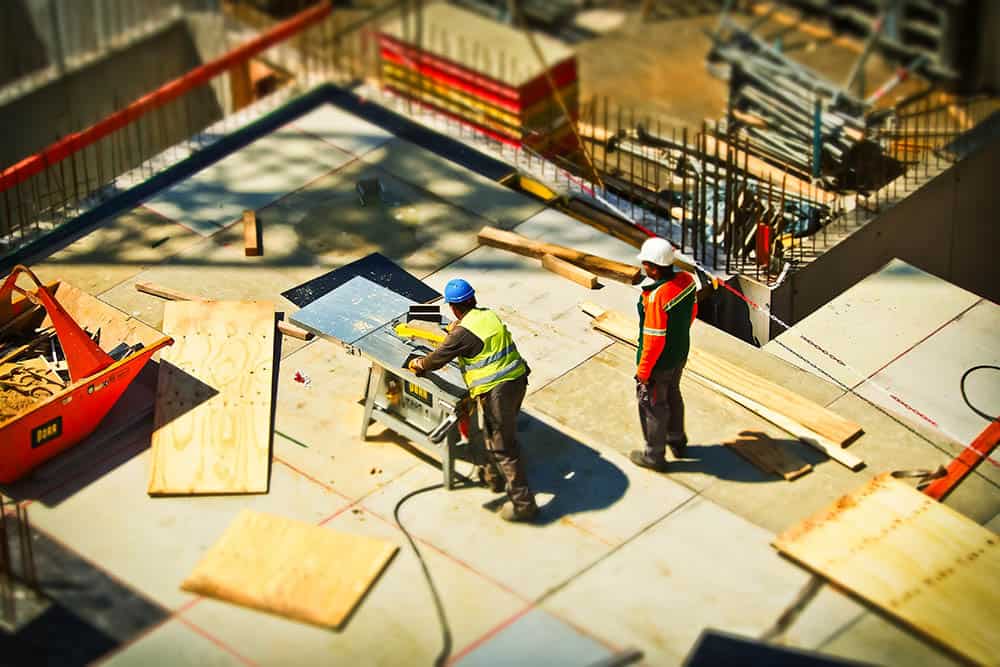 Property Maintenance Companies Have Special Industrial Equipment
It's fine to take on minor building management tasks yourself, but some jobs require large industrial equipment. Property maintenance companies have such equipment and the experience to know how to use it safely and correctly. Amateur repair jobs can do more harm than good, so make sure you outsource any major repairs to a reliable company.
Hiring professionals is vital when it comes to any property demolishment, especially partial tear-down. Since only a small part of the building is being demolished, it's important to leave the work to professionals to ensure there is no damage to the rest of the building. Attempting to demolish a part of your building on your own can have unintended outcomes and can lead to more work and expenses than you would have incurred by not hiring professionals.
Not all demolition jobs are major projects, yet building managers often don't have the time or resources the tackle the work. Even small demolition projects like carpet removal and bathroom tear-outs require professional equipment.
Naturally, demo and clean-out jobs will result in materials that need to be cleared from the site. Most building managers won't know how to dispose of the materials properly, so professionals should always take care of it. Professional maintenance companies will know where to take each type of material to dispose of it and which materials can be repurposed or recycled.
The last thing you want is to leave a mess sitting on your property. Not only will it distract your customers and throw a wrench in daily operations, but leaving an issue for too long can make your business appear unprofessional. You should always call professionals to handle clean-outs, as they will be able to get your property back to normal as quickly as possible.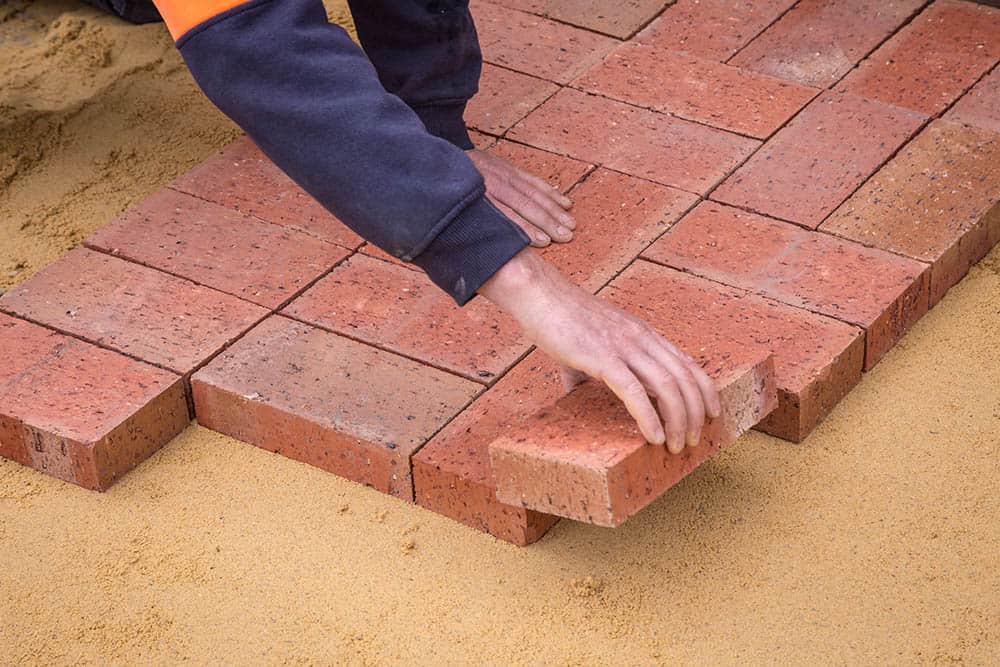 Safety is Front of Mind for Property Maintenance Companies
Property maintenance companies know which precautions to take to ensure their safety and yours. Projects like demolitions can be extremely hazardous. Older buildings can have harmful chemicals like lead and asbestos hidden in them. Do not attempt to rid a building of hazardous chemicals yourself. Being around toxic chemicals without proper safety gear can have adverse impacts on your health. Be sure to hire a professional company with the equipment necessary to avoid inhaling any contaminants.
Attempting any property reparation you are not experienced with is not advised. The chances of hurting yourself with unfamiliar equipment are high, and you may end up putting others in danger too. If you are feeling unsure about a maintenance project, pass it off to professionals to be on the safe side.
Not only will your physical health be protected, but hiring a property maintenance company for your commercial building can have mental health benefits too. Trying to renovate or maintain a property can be stressful when you don't know what you're doing. By hiring a property maintenance company, you can rest easy knowing repairs and maintenance will be done safely.

You'll Save Time and Money
Time is money when it comes to property maintenance. Taking on large projects yourself is stressful and usually takes twice as long as it would in professionals' hands.
Property maintenance companies can also take your budget into account for projects like demolitions and build-outs. For example, a tenant or landlord looking to do an office build-out can detail their vision to a property maintenance company who can then lay out their options taking style, preferred materials, safety, and budget into consideration.
Most reliable companies will offer pre-construction meetings to ensure you are happy with the plan before construction goes ahead. This way, there will be no surprises once the project is complete.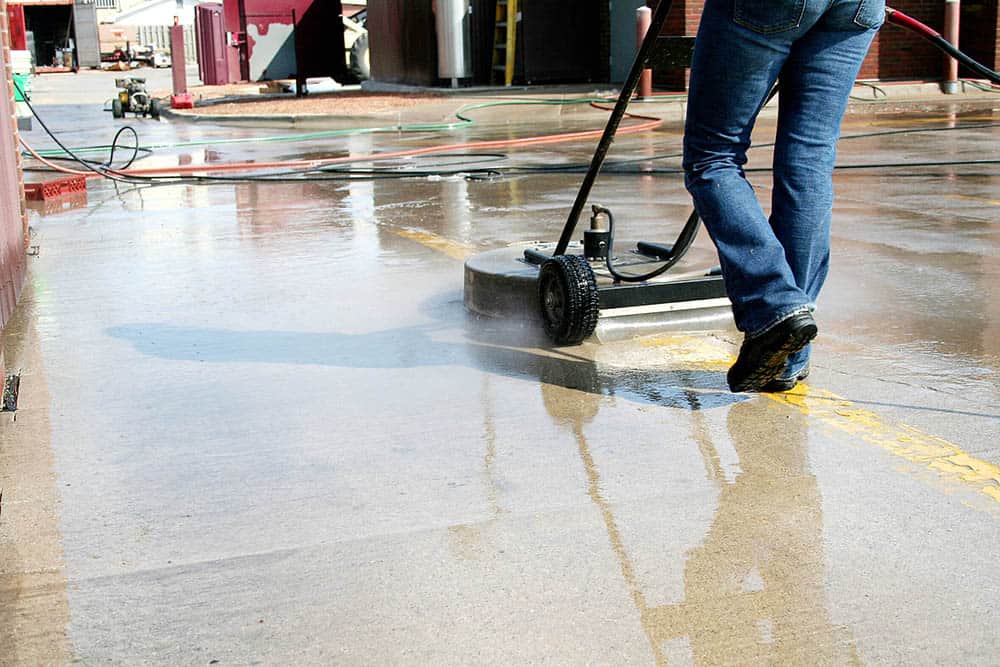 Property Maintenance Professionals Can Be There in an Emergency
Building managers know that things can go wrong without any warning. That's why it's crucial to hire a maintenance company that can handle emergency services that range from emergency demolition to disaster clean-up.
Disaster can strike at any moment, so property maintenance companies need to be available round the clock. A reliable company will offer emergency disaster clean-up, board-ups, water extraction, and clean-outs.
Most emergencies are too much for one person to handle, so professional help is necessary. Common emergencies business managers may face include:
Broken water lines or flooding
Fire damage
Broken or leaking gas lines
Broken locks or doors
Broken air conditioning and heating equipment
Sewer backups that lead to flooding
Leaving a property emergency too long can cause severe damage. Property maintenance companies can get to the root of the issue and implement preventative strategies to keep your property safe from disasters.
You Will Get the Desired Outcome
Property maintenance professionals are no strangers to commercial renovation. A good company will do a thorough assessment of your property to determine what is feasible and what is not. Property maintenance companies also know exactly which materials and techniques they need to use to create the desired appearance. Attempting extensive renovations on your own can lead to mistakes, and, in some cases, those mistakes can be dangerous.
The Takeaway
It can be tempting to handle property maintenance independently to cut costs and save time. However, you run the risk of putting yourself and others in danger. Not to mention your projects may have undesired outcomes. Minor repairs are fine to do on your own, but for larger projects like office build-outs and demolition, it's best to let the professionals take the reins