Commercial property owners have three goals for managing snow and ice in the winter months. They want to keep their employees and customers safe and keep their property open for business. They also want to protect their property from damage caused by excess snow, ice, and extreme temperatures.
Assessing the property each winter is a prudent risk-management tool. Identifying problem areas such as drainage issues or areas where excess show or ice can accumulate can help prevent far more serious issues once the white stuff starts falling in earnest.
Create a Snow Preparedness Plan
Ensure a winter preparedness plan is in effect so that property owners are not scrambling at the last minute to keep their property safe and open.
Having a winter preparedness plan allows us to work with property owners to address issues that can impact the winter safety of their property. Get ready for the worst scenario possible. Create an ice and snow removal plan that automatically activates when the inevitable winter weather hits.
For commercial property managers, we suggest that your preparedness plan include:
Tips For Preparing Your Commercial Property during 2021 Winter season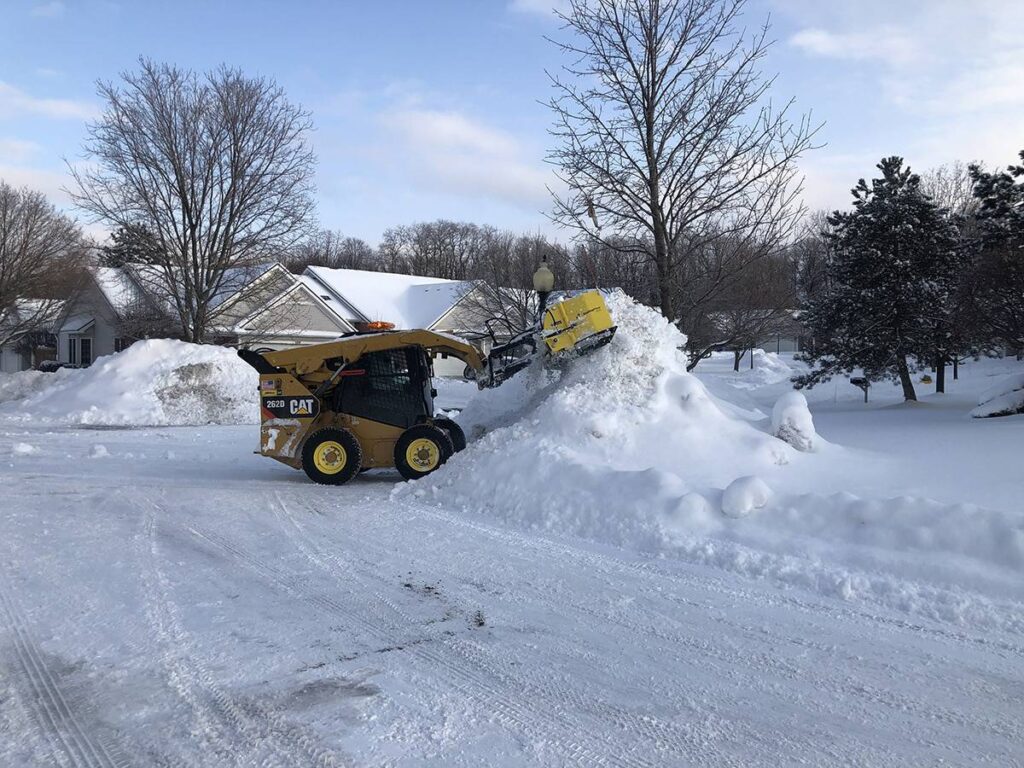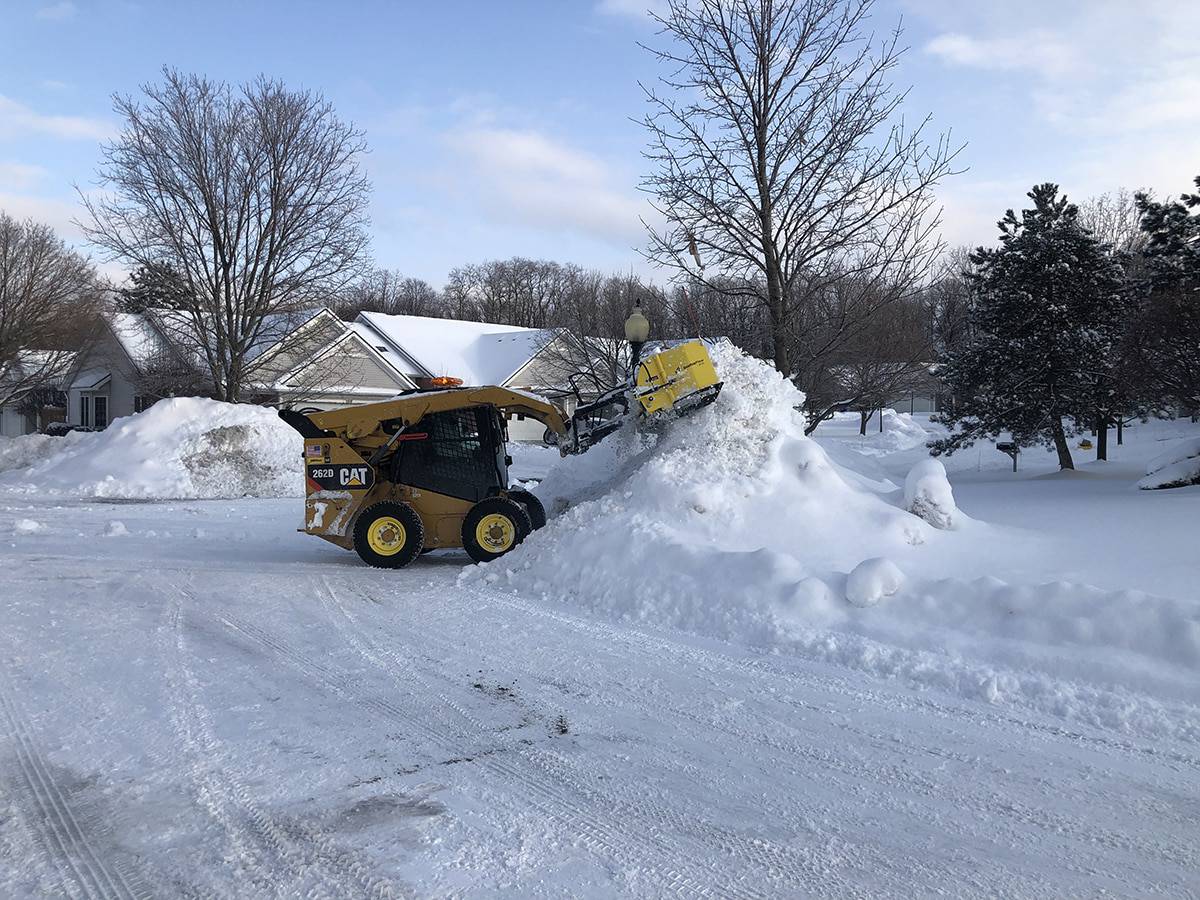 Slip, trips and falls are always a danger in the winter months
Evaluate your property for hazards and ways that you can prevent unnecessary slip and falls. As a slip trip and fall prevention tip, use caution signs, weather proof floor mats, and de-icing agents on handrails. For safety, these are examples of ways to mitigate the hazards associated with the winter months.
Modern exterior lighting
Assess your exterior lighting to make sure it is illuminating parking lots and walkways adequately.
Review your snow and ice removal plan
It is one less thing for a commercial property manager to worry about and we have the tools and training to keep your parking lots and walkways safe.
Emergency weather plan
Create an emergency weather plan for your property. Assemble flashlights, batteries, weather radios, and an emergency contact list if inclement weather causes a power outage.
Importance of proper drainage system
According to Farmer's Almanac extended forecast for Winter 2021, "North and East up through New England, is where we can expect a much intense weather system, delivering a wintry mix of rainy, icy and snowy weather throughout the season." Storms may bring up to 1-2 feet of snow to cities from Attleboro, Taunton, New Bedford, Brockton, Quincy, and Franklin to Winthrop and Boston, Massachusetts. Examine roofs and downspouts to ensure there is proper drainage. Having a proper downspout drainage is crucial during this upcoming winter.
Prevent Frozen Pipes
Have a plan to prevent frozen pipes, which can cause catastrophic damage. Remember, you may not be able to count on power to run heaters. Winter weather frequently causes power outages.
Get a portable electric generator
Thoroughly test generators to ensure that they are in good working order. Perform routine maintenance on the generators during the off-season to prevent any unpleasant surprises when they are needed.
Use a Contractor that Offers a Comprehensive Snow Management Plan
Many commercial property managers decide to cut back on this step as a way of saving money, only to find that a professional service is often more cost-efficient than having employees do the job. Let me enlighten you on how can a snow and ice removal company benefit your business.
Using one contractor to handle all your winter snow and ice removal can help mitigate miscommunication or the last minute scramble to find a contractor when the big storms hit. Using a local snow plowing service allows contractors to respond quickly to weather events in your area.
Each commercial property is different and each property manager has different goals for safely navigating the winter months. A skilled snow-removal contractor will develop a snow response plan unique to your commercial property.
New England winters are not only brutal, but they are notoriously unpredictable. Pre-season site inspections, along with photos, allows us to formulate a snow response plan utilizing web-based technology. We create an overlaid image of the site identifying the best placement of snow piles, special instructions and priority areas. With the plan in place and identifying the tools we will need, we are ready to react to each weather event skillfully.
Finding the Right Snow Plowing Service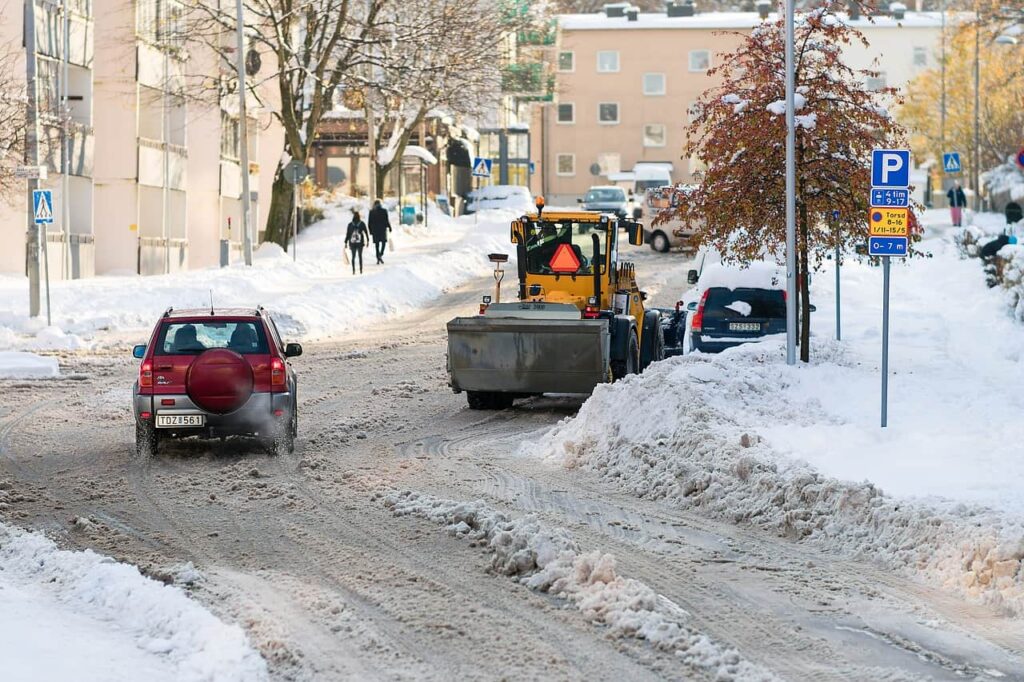 At McNeill & Son Contracting Group, Inc., we specialize in commercial snow removal. We offer comprehensive packages that include snow plowing, ice control, shoveling, roof clearing, snow removal, and snow melting. Let's face it, you don't want to deal with that hassle on a weekly basis, but if you do, here are 7 the best practices for snow plow management.
We offer a seasonal contract that allows you to budget your seasonal expense for snow and ice management or a per-inch contract that allows you to pay per winter weather event. We truly love working with our commercial customers to ensure a winter preparedness plan is in effect so that property owners are not scrambling at the last minute to keep their property safe and open.
Give us a call to discuss which is right for your winter weather needs. We are open 24 hours.