For a restaurant to succeed, having everything in good working order is essential. Patrons expect a clean, safe, well-maintained dining experience.
At G. McNeill & Son, we recognize that there are many moving parts in restaurant operations. Our team of professionals can help devise a restaurant maintenance schedule and help you with any unforeseen maintenance issues that may arise.
For a restaurant to remain profitable, it is essential to improve the health and sanitary standards of the establishment. Reducing grease buildup is one method of promoting health and hygiene while simultaneously keeping an eye on the bottom line of your restaurant's profitability. To do this, you must ensure that the kitchen team cleans the vents, hoods, ducts, and other components of the cooking equipment regularly.
As specified by the Department of Health or the equipment manufacturer, a particular type of cleaner may be recommended or required. The culinary crew is responsible for thoroughly cleaning the components.
Regularly cleaning oil from vents, hoods, ducts and other equipment helps keep them clean and attractive but also helps to reduce the likelihood of encountering pests and other fire hazards. Pest control may be a losing and expensive endeavor when a problem arises. Suppose a restaurateur wants to preserve control of the restaurant's maintenance costs by eliminating any potential roach and other insect attractants. In that case, they must keep grease buildup to a minimum.
Restaurant Maintenance Checklists
Maintenance checklists aid a wise restaurant owner to allocate responsibilities and ensure that they are completed on time & with excellence. It is possible that if everyone has access to a restaurant maintenance checklist, it will help to minimize the number of incomplete duties and the number of tasks completed improperly, depending on the quality of the information included in the checklist. It makes it easier for all personnel to understand the need for preventive maintenance in the kitchen setting.
Also essential is the inclusion of a place on the checklist for employees to sign off on finished tasks and supervisors to assess their work before leaving the premises. It ensures that the job is conducted correctly and helps to limit the number of unplanned repairs to equipment, such as ovens, fryers and walk-ins.
By teaching your whole staff about the need for grease reduction in the kitchen and other areas, you can instill a sense of pride in the overall health of the establishment. Help staff members understand the importance of frequent grease removal from rubber mats, vents, hoods and ducts.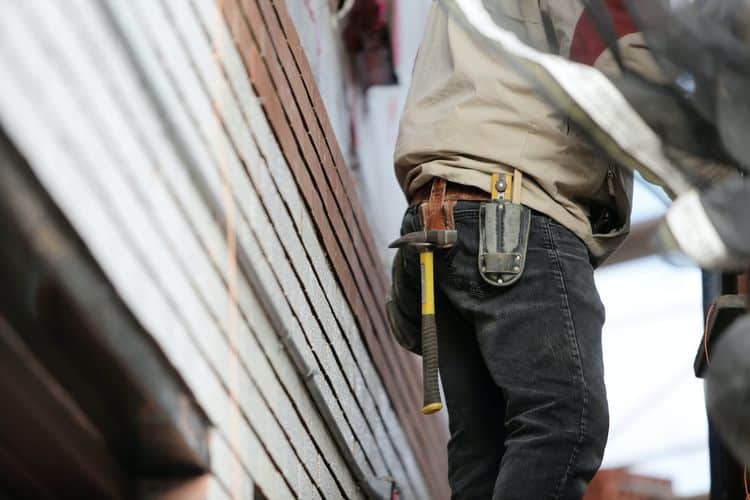 Restaurant Outdoor Maintenance
Consider how many workers and visitors utilize the walkways throughout the year. When people see cracks along the paths, it's not just an eyesore and a terrible reflection on the building management; it's also a safety hazard.
To prevent tenants, workers and visitors from stumbling over cracks and uneven ground, have your maintenance crew do frequent sidewalk inspections to identify necessary quick repairs. Small concrete gaps should be filled immediately using compound or caulk. This rapid response is a preventative measure designed to avert more harm and future liability.
Maintenance should be conducted throughout the season, regardless of geography. When adding grass and landscaping into your external maintenance plan, begin by identifying any high-risk locations that need the most significant attention, such as flood-prone regions and trees near entryways that storms have damaged.
Maintain the landscape throughout the year by mowing, putting down new mulch, weeding, and pruning plants. Depending on the kind of grass and vegetation surrounding the facility, a watering plan should be established to protect those aspects.
By using commercial property maintenance services, you can work with other businesses to assist you with the maintenance of your restaurant's interior and outside facilities.
Restaurant Repair Software
A restaurant with a lot of maintenance makes it easy to lose sight of the many maintenance needs while concentrating on food safety, quality and customer satisfaction. Several restaurant maintenance needs are easy to forget when there's a lack of organization.
An automated maintenance management system can do this for you and help you do maintenance work more conveniently than ever before. These maintenance tracking software options feature sections where you may record the date and time of the most recent service.
Alternatively, you can hire a commercial property management company like G. McNeill and Son to take care of your needs, so you can focus on your business.