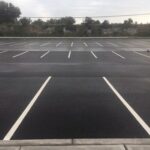 PARKING LOT REPAIRS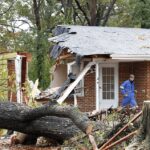 Emergency Services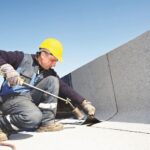 Interior + Exterior Building Maintenance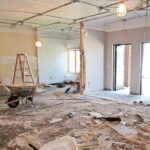 Demo and Clean-outs

Office build out
G. McNeill & Son Commercial Property Management Includes:
2 Retail shopping centers
8 Multi-family & Homeowner Associations
Commercial Property Maintenance
24 HOUR EMERGENCY SERVICE:
disaster clean-up, board-ups, water extraction, demo & clean-outs
CONSTRUCTION & REPAIRS:
on-demand repairs, office buildouts, painting, roof services
GROUNDS MAINTENANCE:
snow management services, parking lot & curbing repairs, fencing, interior & exterior building maintenance, pressure washing, water management, concrete work
Let G. McNeill & Son be your trusted commercial property maintenance solutions provider.
Our services allow companies to spend more time focused on core business initiatives,
while we provide consistent, high-quality, reliable interior & exterior services.
Exterior Pressure Washing:
Over time, exterior elements can seriously impact the overall appearance of your properties. With our modern equipment and industry-leading power washing techniques, we can thoroughly remove any mold and mildew, grime buildup and loose paint with our exterior pressure washing services to make your building look new again.
Commercial Fence Installation:
With a new fence surrounding the perimeter of your property, you can improve security efforts, add privacy for employees and clients, keep out debris, boost curb appeal, and add value. Our team of contractors offer a wide variety of high-quality commercial fencing installation and repair options to improve daily operations and enhance the appearance of your building.
Parking Lot Maintenance:
Make your parking lots safer and more attractive with regular parking lot maintenance services including snow management services, asphalt installation & repairs, pothole repair, curb repairs, concrete work, and debris removal.
Construction & Repairs:
As a property owner, your investment property may require major improvements including roof replacement, office space build-outs, structural repairs, and hardscaping. We have the resources to handle your project from start to finish.