When doing an office remodel, there are many factors to keep in mind. These critical decisions will impact your workspace and its functionality now and in the future. Before starting, here are some things to keep in mind before starting on your remodeling journey:
How will you use the space
Flexibility
Lighting
What space is available
Functionality and productivity
When planning an office remodel, ask yourself: do you want your office to be modern or do you envision it having a vintage feel? Have a firm idea of what you want before starting the remodel.
Making significant changes once the project is underway can be costly and slow the timeline. Have a vision of what your future renovated office space will look like, as it allows you to have the office of your dreams in the shortest amount of time.
Office Remodel Ideas
Multipurpose Workspaces
In fast-paced environments, every second counts throughout the daytime. So if you need to keep moving from one workspace to another to complete the job, then many precious minutes can be lost if your space does not have an ideal setup.
This can be why multipurpose workstations and workplaces have gained popularity. When a workstation has everything that the person needs right at their fingertips, they're more likely to remain focused on the task in front of them than if they need to get up and move around to find it constantly.
Community Tables
Many people can share the same workspace at a community table, leading to excellent collaboration, sharing ideas and an interest in the work. This means using community tables instead of separate offices or offices for several offices.
Flexible Layouts
The atmosphere in workplaces is changing, becoming more relaxed, casual and reliant on collaboration. To that end, workplaces themselves are beginning to change, including more flexible layouts. Community tables, lounge areas and workplaces can be moved around, making it easier for employees to relax and get things done. If a design isn't working, then the ability to change it quickly to something that does is an important attribute.
Task-Oriented Design
When you need to keep people focused on what they're doing, you may find yourself leaning more toward a task-oriented design for your office. Task-oriented design means equipping specific workstations just for a single task. Rather than having employees working at a personal station, employees float depending on what they need to accomplish that minute. This more casual work atmosphere works best when employees wear many hats.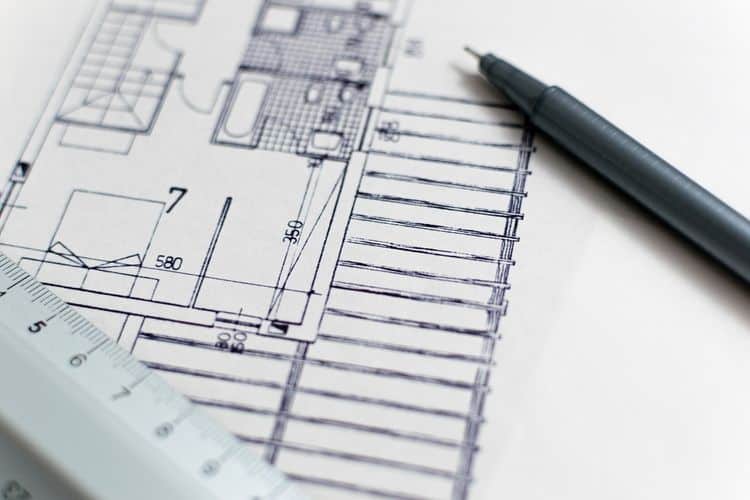 Open Floor Plan
Open floor plans are popular in homes, commercial spaces and offices. Let's dive a bit deeper into the open concept plan and determine what exactly makes it so popular. The advantage most often cited from the open notion is its ease in social situations.
The expanded space also means it's easy to bring in additional seating for guests while still leaving plenty of room to maneuver around one another without feeling crowded or imposing on the host's prep space.
What Is an Open Floor Plan?
In residential architecture, an open floor plan refers to a dwelling in which two or more common spaces have been conjoined to form a more extensive area by eliminating partition walls. In an open plan, the heavy beams (instead of internal load-bearing walls) hold the weight of the floor above. From an aesthetic perspective, an open floor plan fosters a sense of openness and increased traffic.
Advantages of Open Floor Plans
Better Work Communication
Without open and closed doors and walls interfering with traffic, people can move around the space unhindered. This comes in handy for offices with a collaborative staff since it makes conversations easier.
Layout Flexibility
It is easy to reconfigure furniture and accessories to different room configurations with no bulkhead walls.
Multifunctional Space
With open floor plans, the space can be used as a place where work gets done, lunch gets eaten and employees can take breaks on a couch to rest their eyes from staring at a computer screen for hours.
Adding a Conference Room and Offices
The decisions made in a conference room or an office can be some of the most important ones for the future of your business. They can accommodate distinguished colleagues or determine significant aspects of the future of the enterprise. This should be done in a clean and bright space conducive to practical work and communication.
Productivity, concentration and appearance are crucial. When it is time to design a conference room and/or offices, you want to prioritize creating an environment conducive to the work of you and your staff. Follow these steps to make your boardroom a hub of productivity:
Functionality
Sleekness
Comfort
Natural Lighting
Home Office Remodel
The entire workforce was forced to rethink flexible working arrangements, and more people than ever are working from home. When creating a home office, the most crucial initial decision is whether to repurpose existing space or add on a brand new space for a home office.
G. McNeill and Son can help you design, build or reconfigure your office space. Contact us for a consultation to explore your options for an office that uniquely suits your needs. Office remodels are just one of the many aspects of commercial property management we offer to our clients.