Over time, neglected properties can reach a dilapidated state and decrease in value. That's why it's essential to find a reliable property maintenance company that understands your property needs.
Not only will you keep your property looking and functioning great, which will help you receive the maximum amount if you ever decide to sell, but you'll also be keeping tenants or clients who use the property safe and satisfied.
While it may cost you upfront, maintaining your property will save you in the long run. But how do you know exactly what your property needs? Read below for some tips on how to choose a commercial property maintenance provider that is right for you.
How to Choose the Right Property Maintenance Provider
To figure out which property maintenance provider is right for you, you'll need to ask yourself the following questions.
What is the property need?
Not all property maintenance providers offer the same services. Some have a narrower focus, such as providing only snow removal or landscaping services, while others offer an array of services from which you can choose. Here are some of the most common concerns when it comes to property maintenance:
Snow Removal

Landscaping

Parking Lot Repairs

Disaster Cleanup

Water Extraction

Construction and repairs (i.e., painting, roof repairs)

Cleaning
What are the costs?
Maintaining a commercial property isn't necessarily cheap. But investing in your property and staying on top of maintenance will help your business and its clients thrive.
Property maintenance costs vary depending on the company you hire, but here is an example of some average commercial property maintenance costs:
Parking lot repair:

 Repairing an asphalt parking lot can run you anywhere from $980 to $3,400, depending on the size of the lot and the extent of the damage.  

Snow Removal:

 

Commercial snow removal

& plowing rates can run anywhere from $50 to $200 an hour. Some snow removal companies offer a seasonal price, usually between $200 and $600 per season.

Disaster cleanup:

 Depending on the scale of the damage, disaster cleanup can cost thousands of dollars. Cleanup after a fire costs an average of $8,000. Flood damage cleanup can cost anywhere from $3,000 to $10,000, depending on the size of the property.
To determine exactly how much a property maintenance service will cost you, it's always best to contact the provider directly.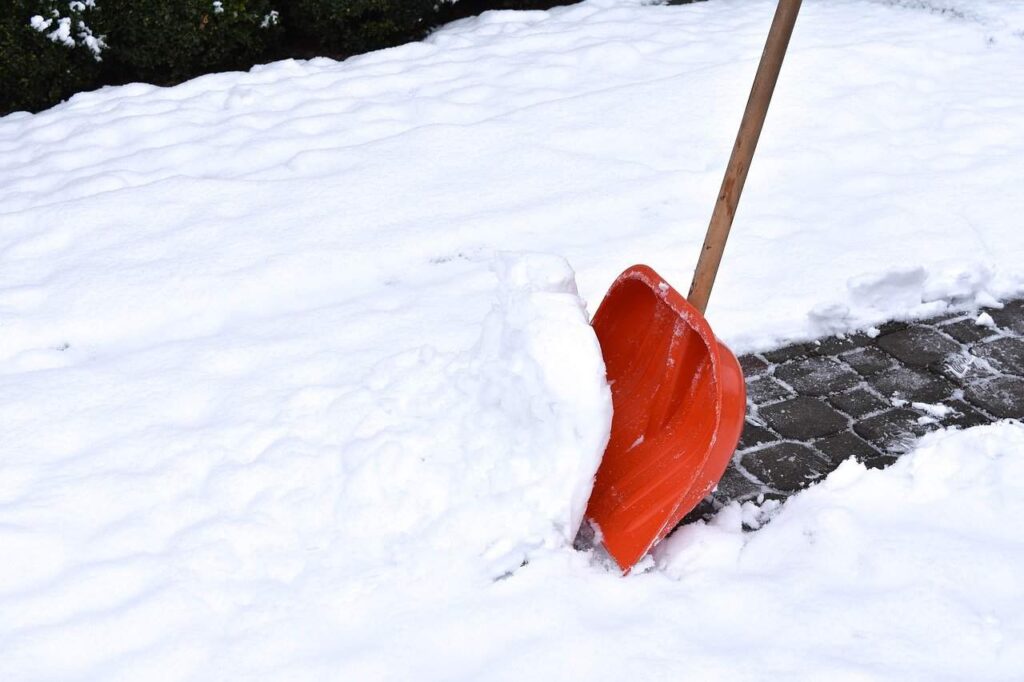 What type of equipment is being used?
Property maintenance is not the time to cut corners to save on expenses. Finding a reasonably-priced property maintenance company that uses state-of-the-art equipment to ensure high-quality repairs is more than doable.
Look for a company that offers comprehensive services. If you're investing in snow clearing services, look for a company that offers snow plow services, as well as shoveling for pedestrian walkways, building entrances, and handicapped access ramps. You should also invest in a company that can remove snow from the site entirely to leave more space for parking and reduce the chances of ice forming after the snow begins to melt and refreeze.
Make sure to choose a property maintenance company that keeps its equipment up to date and up to safety standards to avoid any mishaps. In short, try to select a property maintenance company that uses high-quality equipment and provides extensive services to ensure all your needs are met.
What type of safety protocols should be expected?
You should expect a high level of safety and planning from any commercial property maintenance provider. As mentioned, all equipment should be up to code, and extensive planning should occur before any work begins on site.
For the most peace of mind, choose a property maintenance provider that offers pre-season assessments. That way, they can inspect your property and anticipate needs so they can be ready to service your site as soon as the damage occurs or a winter storm hits.
What role do referrals play?
The role of a good referral cannot be understated. Often, it's hard to know precisely what quality of service a property maintenance provider will be able to offer you, even when looking at their website or browsing their reviews.
If you're in the market for property maintenance services, ask around. Asking a friend, family member, or colleague what services they've used in the past can help you choose a provider that will suit your needs while avoiding any companies people have had trouble with in the past.
A reliable property maintenance provider will have plenty of people boasting about the high-quality services they provide.